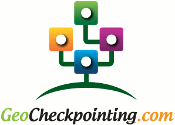 Terms and Conditions
Welcome to our website. By registering on GeoCheckpointing.com you agree to comply with and be bound by the following terms and conditions. If you disagree with any part of these terms and conditions, please do not register.
The term GeoCheckpointing.com or us or we refers to the owner of the website whose registered office is Urbanizacion Florida Golf, 161, Las Filipinas, Orihuela Costa, ZIP 03189, Spain. The company registration number is Y3417587P. The term you refers to the user or viewer of our website.
The use of this website is subject to the following terms of use:
Users must respect local laws when placing GeoCheckpoints. GeoCheckpoints cannot be placed on a private land without permission of the owner. GeoCheckpoints can be placed only in the areas where the local laws permit that. We are not responsible for the placement of the GeoCheckpoints. Every user is responsible for the placement of the GeoCheckpoints placed by him.
Your use of this website is entirely at your own risk. We shall not be liable for any loss caused by using our website.
There are some extra features for supporters. We are always trying to make the best for our supporters, however, there is no guarantee that all the supporters' features will be available forever.
We reserve the right to modify these Terms and Conditions at any time. You are bound by any such modification and should therefore visit this page periodically to review these Terms and Conditions.